Family and friends of a special little Wigan girl are not resting on their laurels after conquering a 500-mile cycle ride and reaching the summit of the Three Peaks – and are continuing their quest for funds.
Daisy Easton's relatives pedalled the gruelling distance and climbed the highest peaks in the land to raise funds for the Ronald McDonald House charity.
The two-year-old has suffered from brain injuries since birth and relies on the 'home away from home' charity to ensure her parents are always by her side.  And the group are now looking to reach a special milestone to ensure Daisy's name is forever immortalised with the charity.
"Ronald McDonald House have been in touch with us and said that if we get to £5,000 they will put Daisy's name on a plaque above one of the rooms for all the money we have raised," said Daisy's uncle Adam Walsh.
"It would be fantastic to get that knowing you have helped other families and parents find a room so that they are there when their child is ill."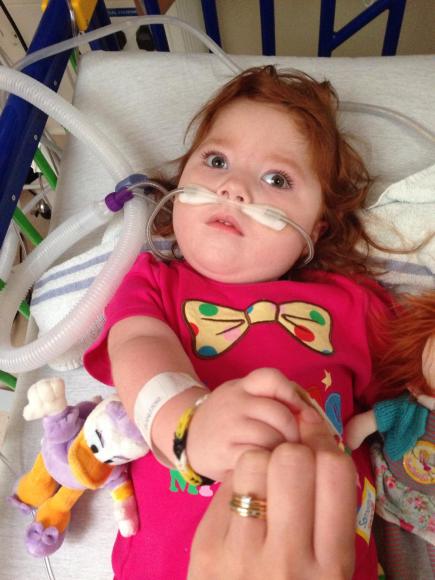 BRAVE: Daisy was born with brain damage after being starved of oxygen
To repay the support and care they have received, Team Daisy took part in the nine-day challenge as a thank you and to raise funds for the charity.
"It was a lot harder than we expected and a few of us are nursing sore bodies," said Adam.
"It all went to plan although the weather wasn't particularly helpful.
"I think it only stayed dry for one day out of the nine so that wasn't great but apart from that it went quiet well."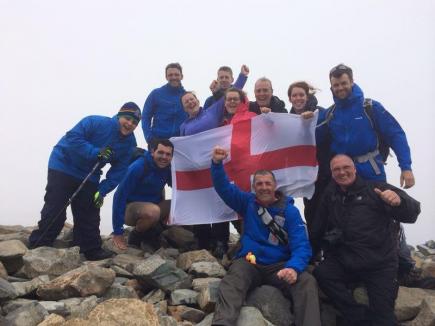 HITTING THE HEIGHTS: Daisy's friends and family on top of Scafell Pike
After battling through snowdrifts at the top of Ben Nevis and braving unrelenting rain on the ascent of Scafell Pike, the group finished the gruelling challenge having amassed £3,806 – nearly £1,000 more than their original target.
Although with still some way to go to reach this memorable target, Adam is already thankful for the support they have received.
"The support has been absolutely brilliant, some people came to join us on the climb to Scafell Pike and around 20-odd people joined us up Mount Snowdon. The support has just been great," he told MM.
This is not the first charity event that Team Daisy have taken part in to raise money for the Ronald McDonald House charity.
Lowton resident Adam, along with Daisy's mum, dad and others, have been fundraising for the last two years and amassed an estimated £12,000.
Their efforts include a 130-mile cycle from Ashton-in-Makerfield to Abersoch in 2012 and a Tower to Tower bike ride last year – travelling 539 miles from the Eiffel Tower in Paris to Blackpool Tower in just six days.
And just like the previous challenges, Daisy was ready to support her family and friends along the way with her 'smile of defiance', but not everything went to plan.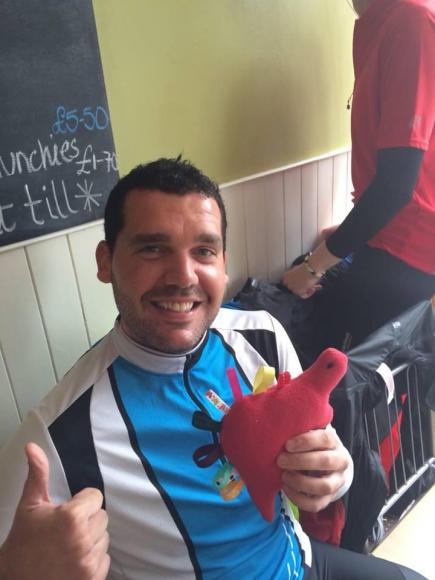 ENDLESS SUPPORT: Daisy's uncle Adam Walsh
"She was going to come up and meet us in Lancaster but she was taken to the hospital with a temperature so on the Friday when we cycled from Lancaster to Chester we took a diversion to Wigan to see her in hospital," said Adam.
"It was a group decision that if she can't see us, then we would see her. It was great to see her and have that reminder as to why we are doing all this."
Team Daisy will have until September 7 to reach the £5k target as they will be taking part in the Wigan 10k, an event Adam is not sure he is ready for after the demands of the past nine days.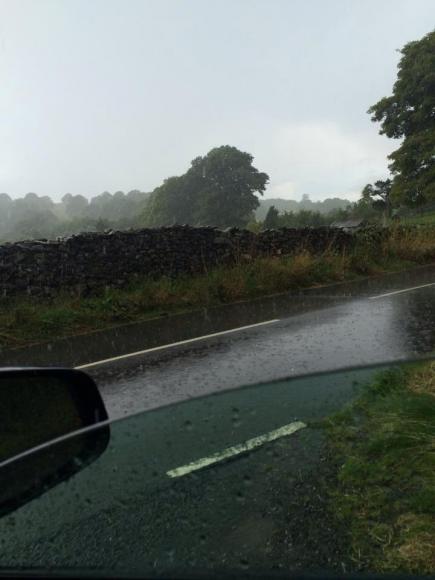 GREAT BRITISH SUMMER: The group had to deal with the elements as well as the peaks
"It seems like a terrible idea now, so I have taken a day or two off and hopefully I will have recovered somewhat by the time of the event," said Adam.
But the 31-year-old has no doubt that next year's planned marathon run in Rome will most certainly be one they are up for.
"That is definitely going to happen," he said.
To make a donation, visit their JustGiving page.