After 56 years, Moors Murder victim Keith Bennett's body could finally be discovered with the help of powers given to police by a new bill.
The Police, Crime, Sentencing and Courts Bill will go to Committee stage on October 20th, and it could pave the way for police to search Ian Brady's locked suitcases.
This could be the last chance to access additional information that would assist the police in identifying the grave of Bennett.
Brady instructed his solicitor in 2017 to hold his two briefcases after he died, which are speculated to hold information on the whereabouts of Bennett's burial.
Currently, the law states police can't access the cases because any information can't lead to a criminal prosecution.
But a change in the law would allow police to open them and look for information to help find human remains.
Alan Bennett, the brother of Keith Bennett, along with his mother Winnie Johnson, have tirelessly campaigned for any information to be released for the past 56 years.
John Ainley, Senior Partner for North Ainley and Alan Bennett's solicitor, told Mancunian Matters: "Beyond the will and those briefcases, there's not much else to go off. "
Brady wrote to Alan Bennett in 1991 saying that he would leave instructions in his will specifically on how to find his brother.
And Ainley is attempting to reveal the contents of the will and the two briefcases using The Police, Crime, Sentencing and Courts Bill.
He said: "The worry is the whereabouts of the two cases and whether the contents of the two cases have been destroyed or hidden and if the police can lay their hands on them."
"The will could have been changed and the latest will may not have any significant information."
"There was a hope that there would be information in those suitcases that would be available to the police and Alan Bennett which would give some pointers to the whereabouts of Keith's body. But those were not to be handed over voluntarily."
Bennett, 12, was the third victim of serial killers Brady and Myra Hindley. Bennett was lured into a car by Hindley on June 16th 1964, before being sexually assaulted, strangled and buried in a shallow grave on Saddleworth Moors, Oldham, by Brady.
But, Brady died at the high-security Ashworth Hospital, 79, May 15th 2017, and Hindley died in prison, 60, November 15th 2002.
Both serial killers took any further information of Bennett's death to their graves, depriving their family of any closure.
Ainley said: "Anything at all that would help and would keep the hope alive is goldust to the family and that's why it's so important that the bill passes through parliament and the police look at it again."
"There is a hope anyway, and even if there isn't anything there, the family would have the satisfaction of checking that. But the hope still is that there is that crumb of information that would pinpoint the sight."
Police have been denied access to the two briefcases by the courts as no prosecution was likely to result considering that both serial killers died in prison.
The Police, Crime, Sentencing and Courts Bill will give the police wider powers to obtain documents, therefore giving police access to Brady's briefcases which have been locked away for over four years.
Dr Ruth Penfold-Mounce, senior lecturer in criminology at University of York, told Mancunian Matters: "Was Brady playing cat and mouse with the Bennett family and the police? Or did he genuinely aim to help but forgot, or was unable to identify, the burial site we will never know."
"Accessing the briefcases of Brady may reveal new insights into him as a man or it may reveal more about his crimes."
"I would like to think that Keith Bennett's burial site will be located but I'm not convinced that Brady will have made a clear record of the site."
"I suspect that Bennett's remains may never be found or at least not through the briefcases of Brady but we can always hope."
Brady only revealed that he killed Bennett with another victim, Pauline Reade, in 1985, which reopened an investigation into the Moors Murders.
Both murderers assisted the police at the moors to locate the bodies of the victim's between 1986 and 1987, with Reade's body being unearthed on June 30th 1987, 100 yards away from another victims grave.
However, Bennett's body was never found and in 2009, Greater Manchester Police stated that they had officially given up the search for him.
The search for Bennett's body remained ongoing for his family with his brother and mother committed to finding him.
But, Johnson died in 2012, deprived of a chance for a proper funeral for her son and unaware where his body was buried.
Ainley said: "Alan Bennett has been steadfast in his search and to continue the search to find his brother. That follows on from his mother Winnie Johnson."
"We all promised that we would do all we could in her memory. Alan has been resolute in his wishes to honour her dying wishes to find Keith. The whole family can't get any closure on this until such time as he's found."
"The family have been very impressed with Alan Bennett with his fortitude in distressing circumstances and what his mother had to go through in her lifetime. I have the utmost respect for both of them and anything that I can do to help the family then I will do so. I get the impression that the police will do so too."
There is a great interest for the two briefcases as not only could it reveal further information on Bennett, but the last cases Brady and Hindley attempted to conceal ended up incriminating them for three murders.
Two suitcases found in a locker at Manchester Central station in 1965 revealed the photographs and tape recordings of Lesley Ann Downey's torture, alongside a photo of Hindley watching over the grave of their second victim, John Kilbride.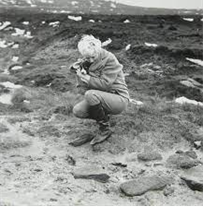 The serial killers were described by the trial judge, Sir Fenton Atkinson, as: "Two sadistic killers of the utmost depravity."
Whilst the Moors Murders have been solved, they haven't been fully concluded.
Passing of the bill could hopefully provide clarity to the Bennett family, as well as providing closure to those families who have been affected by similar events to the Moors Murders.