MM staff would like to wish you a Merry Christmas, Happy New Year and say a big thank you to all our readers for their support throughout 2014.
It's been another fantastic year for the city and we've enjoyed every minute of bringing you the latest online news, features, sport and reviews from across Greater Manchester.
If you're heading out over the festive period, stay safe, and don't do anything we wouldn't do…
Although, after the tales of crotch grabbing and secret snogging at your work Christmas parties you revealed to us earlier this week, we're thinking you probably will!   
If you are heading out on the town, make sure you take a look at our top 5 cocktail bars and don't miss these cooking tips from the one and only Gino D'Acampo before taking on the turkey.
As always, to those of you staying in beside the fire, make sure you watch It's a Wonderful Life at some point. It's MM tradition.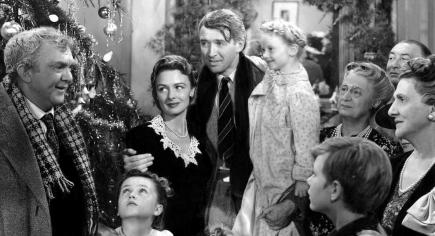 CLASSIC: Don't miss this feel good family film (© Image courtesy of Liberty Films, via Youtube, with thanks.)
Have a fantastic and well-deserved break. We look forward to making sure we keep you up-to-date in 2015. 
Remember, you can follow us on Twitter @MM_newsonline and on our Facebook for instant updates on breaking news.   
From all the team, Merry Christmas and a Happy New Year!