With just a handful of games played in the 2019/20 season, it already looks like Manchester United are destined to finish their seventh season without a Premier League title win.
The Red Devils won five of the previous seven titles before Alex Ferguson quit in 2013 but have not come close to winning it since. When they finished second in 2017/18, they were 19 points adrift of winners Manchester City.
Rivals dominating
Most galling of all is the fact that rivals Manchester City have won three of the last six titles and the only team likely to prevent them making it four from seven is Liverpool.
It is a nightmare scenario for United fans and one for which a solution seems more out of reach which each passing campaign.
Steady decline
Following Ferguson's departure, the club was hoping for a brief transition period but instead, they began a steady decline and are now being tipped to be locked out of the top four by top football prediction and betting websites.
Liverpool and City have pushed on to levels never seen before while Arsenal, Chelsea and Tottenham Hotspur are just three of several teams who will be hoping to compete for the European places this term.
Off-field performance still strong
For United to be reduced to battling it out for a place in the top six is a big concern for fans. But while the club is still churning over huge numbers off the field, those at board level seem less bothered by the on-field decline.
At the international break in September, the Old Trafford club were 13/10 to break into the top four in the football betting. They would have been odds on for a top-four finish in any of the previous six seasons.
A sense of resignation
After experienced heads such as Louis van Gaal and Jose Mourinho were unable to fix the club's problems, it seems inconceivable that Ole Gunnar Solksjaer has been identified as the man to fulfil the task.
Rather than providing a solution, the appointment of the former striker seems more like an acceptance that the club is no longer a powerhouse.
But the more time that Manchester United spend outside of the major European competitions, the more damage it could do to their status long-term. And at some point, their finances will take a hit.
Mid-table beckons
There is a real danger that Manchester United could be turning into a mid-table side. Despite generating huge revenue and spending hundreds of millions on transfers and wages, they finished last season in sixth place with a total of 66 points – 32 behind champions Manchester City and 32 ahead of relegated Cardiff City.
There is a strong possibility they could be competing with the likes of Leicester City for a top-six place at the end of the season.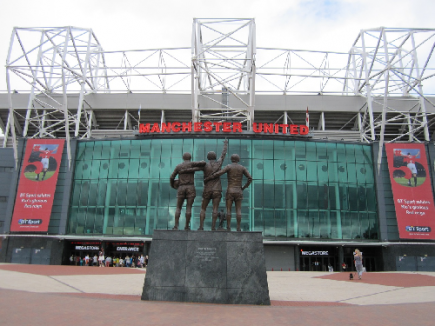 (image courtesy of Needpix, with thanks)
No clear solution
With a seventh title-less season looming, it seems there is no clear solution to United's crisis. Although some would suggest that after appointing four different managers and spending a fortune on players, it could be time to start looking towards the boardroom for the root of their problems.
Image courtesy of Pixabay.com with thanks.