The Manchester Giants booked their BBL Cup final spot with a stunning 92-79 second leg comeback against the Glasgow Rocks last night. 
Needing an eleven point margin of victory after their first leg defeat in the Scottish capital on Sunday, the Giants started smartly but were pegged back to sit deadlocked at 69-69 going into the fourth quarter. 
But a stand-out performance from guard Tyrik Armstrong – who pitched in with 25 points, seven assists and three steals – and important contributions from Will Saunders and Jordan Whelan fired the home side on to claim a famous victory. 
The Giants will face either the London Lions or the Leicester Riders in their first national final in over a decade at the Utilita Arena in Birmingham next year. 
Head Coach Lloyd Gardner said: "Just to keep fighting was something we talked about. A month ago – I think we fold.
"I think back to some of our other games where that's happened whereas today we had that fight."
On some of the selection issues faced coming into the tie, he added: "Before, we said nobody's going to care. Geno [Artison] was there. He got out of isolation yesterday, not touched a ball in two weeks and gave incredible minutes. 
"Same with Francois [Lewis] he was in isolation, Jamell [Anderson] has gone down today so from that sense we just talked about fighting and I'm really proud of our group and the growth."
Last night's matchup pitted the two sides against one another for the third time in little over a week and it was clear the Giants had learned from those previous encounters with their quick start. 
Dan Clark and Armstrong provided the main thrust to give the home side a six point advantage at the first break, which they extended to nine by the half thanks to their stellar three point shooting. 
However, the Rocks rallied in the third, at one point trailing by twelve, they came back to lead by three and finished the quarter in a commanding position. 
A nervy final ten followed with only a single possession separating both sides for much of the period. 
But the Giants finally broke free from their opponents with minutes remaining. An Armstrong layup preceded five successive points from Whelan and after Martaveous McKnight and further points from Armstrong continued the scoring spree, the Giants led by 13 with less than ten seconds on the clock. 
Glasgow's Fraser Malcolm threatened to spoil the evening at the death but he was unable to convert a three point attempt that would have sent the tie into overtime.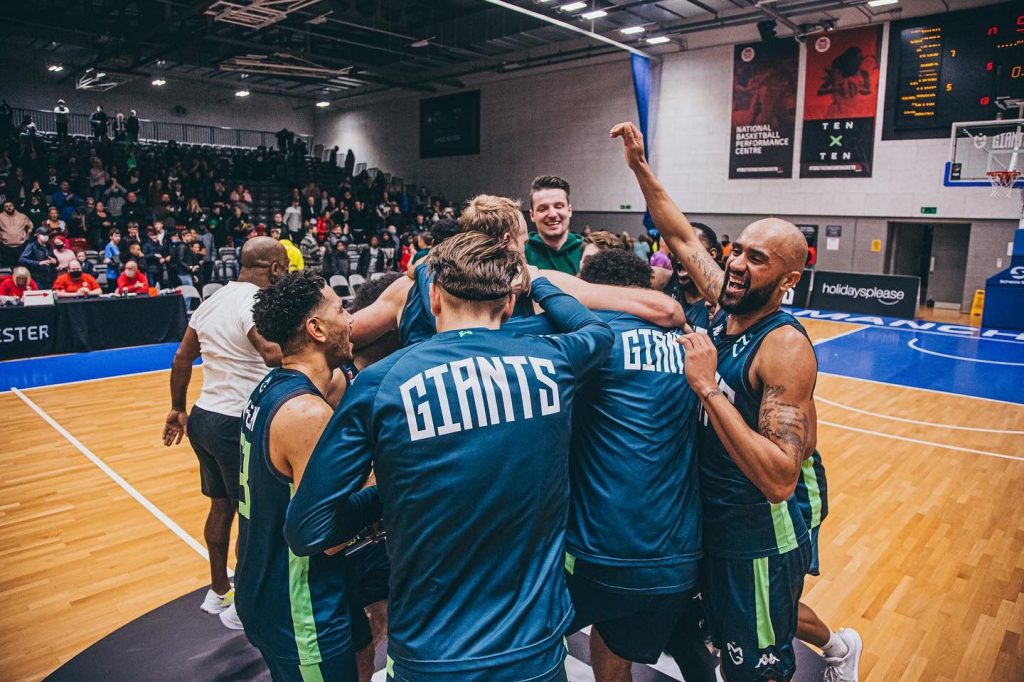 Armstrong, who has been in fine form all season, put the comeback down to the side's strong rearguard display. He said: "The defensive energy that we brought knowing that we had to win by a certain amount. 
"Kind of playing with nothing to lose but still knowing what we're playing for."
There is no denying how important this win is for a franchise which looks to be on the up and up. 
Either of their prospective final opponents will provide a big challenge but with their performances so far this term continuing to trend upwards, there will be a lot of confidence going into next year's final.