Iconic superclub Sankeys have teamed up with MM to offer every clubber's dream prize… two free season passes to the Manchester venue.
A pair golden tickets are up for grabs that will guarantee the holder and a plus one access to every Sankeys event over the season from September through to May.
This incredible giveaway coincides with the club's reopening on Friday September 12.
To enter simply follow @mm_newsonline on Twitter and email us your Twitter handle at newsdesk (at) mancunianmatters (dot) co (dot) uk 
Sankeys remains one of the most celebrated clubs in the UK, a true bastion of underground dance music's culture, with a weekly roster of outstanding parties from the very best DJs coming from all over the world to play in the famed basement of Manchester.
The dance music institution has announced some very special parties as they open their doors for the autumn/winter season – ensuring they celebrate their 20th year in style.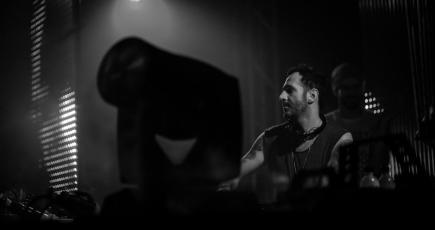 LOTS OF LAWLER… FOR FREE: Steve Lawler is at Sankeys on Sept 13
Club nights Tribal Sessions, ViVA Warriors and CUFF will all play host to the world's best DJs from the realms of underground house and techno.
The now legendary Tribal Sessions will be returning every Friday to Sankeys. 
Tribal Sessions is one of the true mainstays of the venue over the years and has long become synonymous with proper underground raving, starting back with the illegal rave scene of the 90s before moving its foundations into clubs.
Darius Syrossian will be the resident of every night, alongside Sankeys' mainstay and fellow resident Jozef K, which kicks off the first series of events with Tribal favourites The Martinez Brothers playing a five-hour set on Friday September 12. 
At the beginning of October Sankeys celebrates a momentous 14 years of Tribal with a massive Tribal Sessions Weekend, which will undoubtedly be one of the biggest parties of the year in the UK. 
Friday will feature Tribal residents and regulars alongside house aficionado and Chicago legend DJ Sneak and  original Tribal resident Greg Vickers. 
He'll be playing back to back with Just Be aka Bushwacka! fresh off the back of their Essential Mix for Radio 1 in Sankeys Ibiza, Greg's third amazing Essential Mix to date. 
The Saturday looks to be another epic night with one of the biggest DJ groups of the past few years headlining : Apollonia.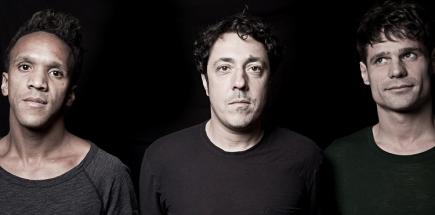 ON ANOTHER PLANET: Don't miss your chance to see French trio Apollonia headline at Sankeys… for free
With an album due for release very soon, the French trio of Dyed Soundorom, Dan Ghenacia and Shonky have built a reputation for unrelenting energy in their DJ sets, commanding the decks all over the world. 
They'll be playing along with the multi-faceted craftsman Guti, whose live sets have earned him a name as one of the most creative DJs on the circuit, and Chappel also performs. There'll be also be a big unannounced guest taking to the decks on the Saturday, making both weekend parties extra special.
These parties are just a taste of what is to come over the coming months and an idea of just what the winner of the golden ticket has to look forward to. 
And don't miss the club's upcoming announcements – Sankeys still has some surprises up its sleeve.
To enter simply follow @mm_newsonline on Twitter and email us your Twitter handle at newsdesk (at) mancunianmatters (dot) co (dot) uk 
The competition closes at 3pm on Thursday September 11. 
For more on Sankeys please visit here.