Security missed several opportunities to identify Manchester Arena bomber Salman Abedi as a threat before he detonated a bomb killing 22, a public inquiry found yesterday.
The 200-page report, the first of three, is the product of months of public hearings, and covers security at Manchester Arena.
Manchester-born Abedi detonated a homemade bomb carried in his rucksack at 10.31pm on 22 May 2017 as thousands of Ariana Grande fans left a concert at Manchester Arena.
A total of 22 people were killed, including a child as young as eight, and hundreds were injured.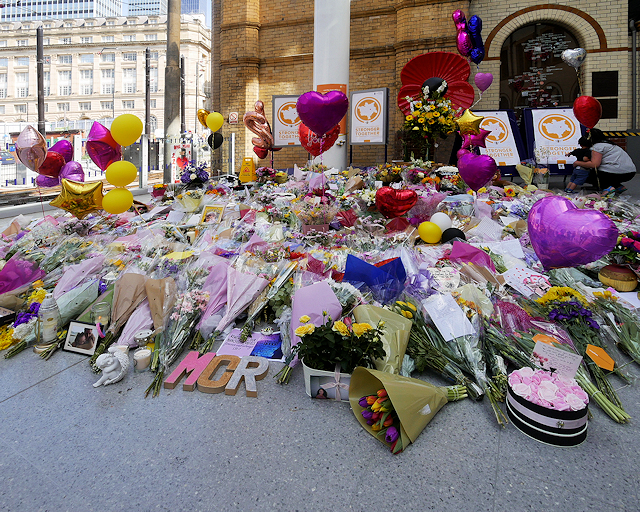 Sir John Saunders, chair of the inquiry, said that despite the 2015 Bataclan attack in Paris, security at the arena did not take the risk of a terrorist attack seriously.
He said that security staff had the opportunity to alter events that evening and, though Abedi would have likely detonated his bomb if confronted, fewer people might have been killed.
Saunders highlighted several missed opportunities, the most striking being the failure of security staff to act on reports from a concerned parent who had earlier questioned Abedi about his rucksack.
The report also noted the lack of police patrolling the arena – a PC and PCSO had taken a two-hour break to go for a kebab in Longsight, during which time Abedi entered the City Room where the blast took place.
The victim's relatives said the report showed they "were failed on every level".
Paul Hett, father of 29-year-old Martyn Hett who died in the blast, said: "This atrocity should and could have been prevented, and 22 people would not have lost their lives."
Andy Burnham reacting to the report yesterday said: "This will be an extremely difficult day for the families who lost loved ones and those injured on the night of 22 May 2017 and they are uppermost in our thoughts.
"There are wider lessons for us all. It is sadly clear that the country was under-prepared for an attack of this nature outside London and that security arrangements at large-scale events were insufficient."
Main picture: GMP